Route A1 (Add Day) – click here to register
1 Singular Sensation rehearsal/performances
---
Wednesday Route A (All Day)- click here to register
Stomp Rehearse and perform with the West-End cast of Stomp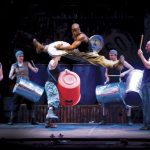 ---
Route B (All Day) – click here to register
Stomp Rehearse and perform with the West-End cast of Stomp
---
Route C (All Day) – click here to register
Stomp Rehearse and perform with the West-End cast of Stomp
---
Route D (All Day) – click here to register
Stomp Rehearse and perform with the West-End cast of Stomp
---
Route E (All Day) – click here to registe
Stomp Rehearse and perform with the West-End cast of Stomp
---
Route F(All Day) – click here to register
Comic Acting Comic Acting with David Bird & David Bark-Jones (New Quad outdoor stage)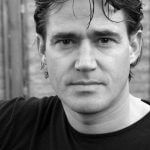 ---
Route G (All Day)- click here to register
RSC Acting Acting workshop with the Royal Shakespeare Company (Armoury 1)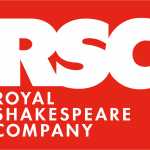 ---
Route H (All Day) – click here to register
London Midland Orchestra Rehearsal
---
Route I (All Day) – click here to register
Festmag Journalism Day three of the festival magazine for budding journalists
---
Route J Stand-Up and stuff #1– click here to register
Stand-up comedy with Tiernan Douieb (Armoury 2) Learn the craft of Stand-up Comedy from professional comedian Teirnan Douieb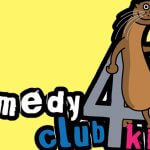 Music, Words, Movement Improvisation (NMR) Group improvised performance
Roman Centurion (The Close) Learn the art of war from our very own Roman Centurion
Invent Olympics (Hillbrow Astro) Create your own sport where Rugby was born
---
Route K Mud and Scrap– click here to register
Rocket Building (The Close) It's not rocket science – is it ? Yes ! After a brief background  on the physics of rocket design we will be building rockets which can then be launched using a compressed air launcher – a successful rocket should go at least 100 feet high!
Scrap City (Hillbrow) Create architectural masterpieces out of scrap materials
Surrealist Games (ML7) Unleash and explore the creativity of your subconscious mind with a range of Surrealist activities such as Exquisite Corpse & Automatic Drawing and Writing
Mud Mural (Back of Design) Design and paint your own mud mural on the wall
---
Route L Dragon's Jive– click here to register
iPhone Photography (Classics) Take amazing photos on your phone
Kitchen Chemistry (Science) Ever wanted to make spun sugar baskets, honeycomb and or ice cream using liquid nitrogen. Now's your chance
Dragon's Den (ECA's Classroom)  Design and pitch your product for our very own Dragons
Twist and Jive (Racquets Court) Learn how to move in our Jive workshop
---
Route M Are you not entertained? – click here to register
Street Comedy (The Close) Try your hand at Street Comedy with professional Comedians
Roman Centurion (The Close) Learn the art of war from our very own Roman Centurion
Irish Dance (Dance Studio) You could be the next lord of the dance after this workshop
Aerogami (CC Quad) Exploring the meditative art of crafting paper-aeroplanes. Participants will investigate the science behind flight, and be challenged to create their own unique designs in a final competition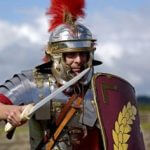 ---
Route N Romanes Eunt Domus – click here to register
Creative Cuisine (Collingwood Kitchens) Learn to make amazing dishes with the professional Chefs from Chartwells
Junk Jam (Music Schools) Create and play instruments from scrap
Roman Centurion (The Close) Learn the art of war from our very own Roman Centurian
Trebuchet Battle (Caldicott's) Build a medieval weapon of war and fire it at the other team
---
Route O Effing Frisbee – click here to register
Effigy Building (Design) Build an Effigy to be burnt on the last day of the festival.
Ultimate Frisbee (Hillbrow) Try your hand at Ultimate Frisbee
Mud Mural (Back of Design) Design and paint your own mud mural on the wall
Kitchen Chemistry (Science) Ever wanted to make spun sugar baskets, honeycomb and or ice cream using liquid nitrogen. Now's your chance
---
Route P Big Chill #1 – click here to register
Yoga (Tudor Garden) Take some time and get fit at our Yoga workshop
Mindfulness (Garden TBC) Take moment to yourself in our mindfulness tent
Romantic Comedy (JOS's Classroom) We will look at the different genre ingredients which go into making a romantic comedy, looking at famous novels and films; in the second part of the session, there will be a chance, in a group, to create and present your own sales pitch for  the plot of a Hollywood romantic blockbuster
1 Singular Sensation (Macready Foyer) Watch the amazing '1 Singular Sensation' before it heads to the Edinburgh Fringe Festival in August
---
Route Q Stand-Up and stuff #2 – click here to register
Tea-tastic (DJM's classroom in CC)  Taste the difference between Earl Grey, Oolong and PG Tips
Street Comedy Try your hand at Street Comedy with professional Comedians
1 Singular Sensation (Macready Foyer) Watch the amazing '1 Singular Sensation' before it heads to the Edinburgh Fringe Festival in August
Irish Dance (Dance Studio) You could be the next lord of the dance after this workshop
---
Route R Come fly with me – click here to register
Aerogami (CC Quad) Exploring the meditative art of crafting paper-aeroplanes. Participants will investigate the science behind flight, and be challenged to create their own unique designs in a final competition
Invent Olympics (Hillbrow Astro) Create your own sport where Rugby was born
Rocket Building (The Close) It's not rocket science – is it ? Yes ! After a brief background  on the physics of rocket design we will be building rockets which can then be launched using a compressed air launcher – a successful rocket should go at least 100 feet high!
Junk Jam (Music Schools) Create and play instruments from scrap
---
Route S Junk and Mud – click here to register
Kitchen Chemistry (Science) Ever wanted to make spun sugar baskets, honeycomb and or ice cream using liquid nitrogen. Now's your chance
Mud Mural (Back of Design) Design and paint your own mud mural on the wall
Junk Jam (Music Schools) Create and play instruments from scrap
Surrealist Games (ML7) Unleash and explore the creativity of your subconscious mind with a range of Surrealist activities such as Exquisite Corpse & Automatic Drawing and Writing
---
Route T Route Tea – click here to register
Trebuchet Battle (Caldecott's) Build a medieval weapon of war and fire it at the other team
Tea-tastic (DJMs classroom in CC)  Taste the difference between Earl Grey, Oolong and PG Tips
Tri series sports (Hillbrow) Tri your hand at Space Hopper Football, Frisbee Golf & Ultimate dodgeball
Effigy Building (Design) Build an Effigy to be burnt on the last day of the festival
---
Route U Stand-Up and stuff #3  – click here to register
Music, Words, Movement Improvisation (NMR) Group improvised performance
Stand-up comedy with Tiernan Douieb (Armoury 2) Learn the craft of Stand-up Comedy from professional comedian Teirnan Douieb
Street Comedy (The Close) Try your hand at Street Comedy with professional Comedians
Roman Centurion (The Close) Learn the art of war from our very own Roman Centurion
---
Route V Stand-Up and stuff #4 – click here to register
Romantic Comedy (JOS Classroom) We will look at the different genre ingredients which go into making a romantic comedy, looking at famous novels and films; in the second part of the session, there will be a chance, in a group, to create and present your own sales pitch for  the plot of a Hollywood romantic blockbuster
Surrealist Games (ML7) Unleash and explore the creativity of your subconscious mind with a range of Surrealist activities such as Exquisite Corpse & Automatic Drawing and Writing
Stand-up comedy with Tiernan Douieb (Armoury 2) Learn the craft of Stand-up Comedy from professional comedian Teirnan Douieb
iPhone Photography (Classics) Take amazing photos on your phone
---
Route W Twist and Trot  – click here to register
Globetrotters Basketball (Sports Hall) Learn how to spin a ball, slam dunk and many other tricks at this basketball workshops
Twist and Jive (Racquets Court) Learn how to move in our Jive workshop
Ultimate Frisbee (Hillbrow) Try your hand at Ultimate Frisbee
Tri series sports (Hillbrow) Tri your hand at Space Hopper Football, Frisbee Golf & Ultimate dodgeball
---
Route X Ceramics and Cuisine – click here to register
Dragon's Den (ECA's Classroom)  Design and pitch your product for our very own Dragons
iPhone Photography (Classics) Take amazing photos on your phone
Creative Cuisine (Collingwood Kitchen) Learn to make amazing dishes with the professional Chefs from Chartwells
Ceramic Bowl Making (Design) Design and make your own artisan bowl
---
Route Y 1 Singular Invention – click here to register
Invent Olympics (Hillbrow Astro) Create your own sport where Rugby was born
1 Singular Sensation (Macready Foyer) Watch the amazing '1 Singular Sensation' before it heads to the Edinburgh Fringe Festival in August
Trebuchet Battle (Caldecott's) Build a medieval weapon of war and fire it at the other team
Alice in Wonderland (TRR) Welcome to Wonderland! Travel down the rabbit hole and see the Library transformed! Come along to celebrate your 'un-birthday', experience the Mad Hatters tea party, solve the Cheshire Cat's riddles, join in with puzzles, crafts and more
---
Route Z  Bigus – click here to register
Mindfulness (House garden tbc) Take moment to yourself in our mindfulness tent
Roman Centurion (The Close) Learn the art of war from our very own Roman Centurion
Trebuchet Battle (Caldecott's) Build a medieval weapon of war and fire it at the other team
Creative Cuisine (Collingwood Kitchen) Learn to make amazing dishes with the professional Chefs from Chartwells
---
Route AA Battles of The Mind – click here to register
Alice in Wonderland (TRR) Welcome to Wonderland! Travel down the rabbit hole and see the Library transformed! Come along to celebrate your 'un-birthday', experience the Mad Hatters tea party, solve the Cheshire Cat's riddles, join in with puzzles, crafts and more
Trebuchet Battle (Caldecott's) Build a medieval weapon of war and fire it at the other team
Ceramic Bowl Making (Design) Design and make your own artisan bowl
Mindfulness (House garden tbc) Take moment to yourself in our mindfulness tent
---
Route AB Tri some Yoga  – click here to register
Tri series sports (Sports pitch tbc) Tri your hand at Space Hopper Football, Frisbee Golf & Ultimate dodgeball
Trebuchet Battle (Caldecott's) Build a medieval weapon of war and fire it at the other team
Effigy Building (Design Centre) Build an Effigy to be burnt on the last day of the festival
Yoga  (Tudor Garden) Take some time and get fit at our Yoga workshop
---
Route AC Big Chill #2 – click here to register
Surrealist Games (ML7) Unleash and explore the creativity of your subconscious mind with a range of Surrealist activities such as Exquisite Corpse & Automatic Drawing and Writing
Yoga (Tudor Garden) Take some time and get fit at our Yoga workshop
Mindfulness (House garden tbc) Take moment to yourself in our mindfulness tent
Romantic Comedy (JOS Classroom) We will look at the different genre ingredients which go into making a romantic comedy, looking at famous novels and films; in the second part of the session, there will be a chance, in a group, to create and present your own sales pitch for  the plot of a Hollywood romantic blockbuster
---
Route AD Romantic Romans – click here to register
Mud Mural (Back of Design) Design and paint your own mud mural on the wall
Romantic Comedy (JOS Classroom) We will look at the different genre ingredients which go into making a romantic comedy, looking at famous novels and films; in the second part of the session, there will be a chance, in a group, to create and present your own sales pitch for  the plot of a Hollywood romantic blockbuster.
Invent Olympics (Hillbrow Astro) Create your own sport where Rugby was born
Roman Centurion (The Close) Learn the art of war from our very own Roman Centurion
---
Route AE Rocket and Riverdance – click here to register
Irish Dance (Dance Studio) You could be the next lord of the dance after this workshop
Speech Day Show (Design) Art & Design students will wow you with their creativity in this guided exhibition
Music, Words, Movement Improvisation (NMR) Group improvised performance
Rocket Building (The Close) It's not rocket science – is it ? Yes ! After a brief background  on the physics of rocket design we will be building rockets which can then be launched using a compressed air launcher – a successful rocket should go at least 100 feet high!
---
Route AF Comic Cuisine  – click here to register
Ultimate Frisbee (Hillbrow) Try your hand at Ultimate Frisbee
Creative Cuisine (Collingwood Kitchen) Learn to make amazing dishes with the professional Chefs from Chartwells
Speech Day Show (Design) Visit the Rugby Design students end of year show
Street Comedy (The Close) Try your hand at Street Comedy with professional Comedians
---
Route AG Chemistry Sensation – click here to register
Trebuchet Battle (Caldecott's) Build a medieval weapon of war and fire it at the other team
Dragon's Den (ECA's Classroom)  Design and pitch your product for our very own Dragons
Kitchen Chemistry (Science) Ever wanted to make spun sugar baskets, honeycomb and or ice cream using liquid nitrogen. Now's your chance
1 Singular Sensation (Macready Foyer) Watch the amazing '1 Singular Sensation' before it heads to the Edinburgh Fringe Festival in August
---
Route AH Twist, Jive & Battle – click here to register
Twist & Jive (Racquets Court) Learn how to move in our Jive workshop
Ceramic Bowl Making (Design) Design and make your own artisan bowl
iPhone Photography (Classics) Take amazing photos on your phone
Trebuchet Battle (Caldecott's) Build a medieval weapon of war and fire it at the other team
---
Route AI Invent & Relax – click here to register
Junk Jam (Music Schools) Create and play instruments from scrap
1 Singular Sensation (Macready Foyer) Watch the amazing '1 Singular Sensation' before it heads to the Edinburgh Fringe Festival in August
Yoga (Tudor Garden) Take some time and get fit at our Yoga workshop
Invent Olympics (Hillbrow Astro) Create your own sport where Rugby was born
---
Route AJ Design and Build – click here to register
Ceramic Bowl Making (Design) Design and make your own artisan bowl
Effigy Building (Design Centre) Build an Effigy to be burnt on the last day of the festival
Scrap City (Hillbrow) Create architectural masterpieces out of scrap materials
Speech Day Show (Design) Visit the Rugby Design students end of year show
---
Route AK Scrap Sensation – click here to register
Scrap City (Hillbrow) Create architectural masterpieces out of scrap materials
Tri series sports (Sports pitch tbc) Tri your hand at Space Hopper Football, Frisbee Golf & Ultimate dodgeball
1 Singular Sensation (Macready Foyer) Watch the amazing '1 Singular Sensation' before it heads to the Edinburgh Fringe Festival in August
Music, Words, Movement Improvisation (NMR) Group improvised performance
---